You can make finding pharmacy work easier by telling us your preferences, with regard to locum pharmacy jobs.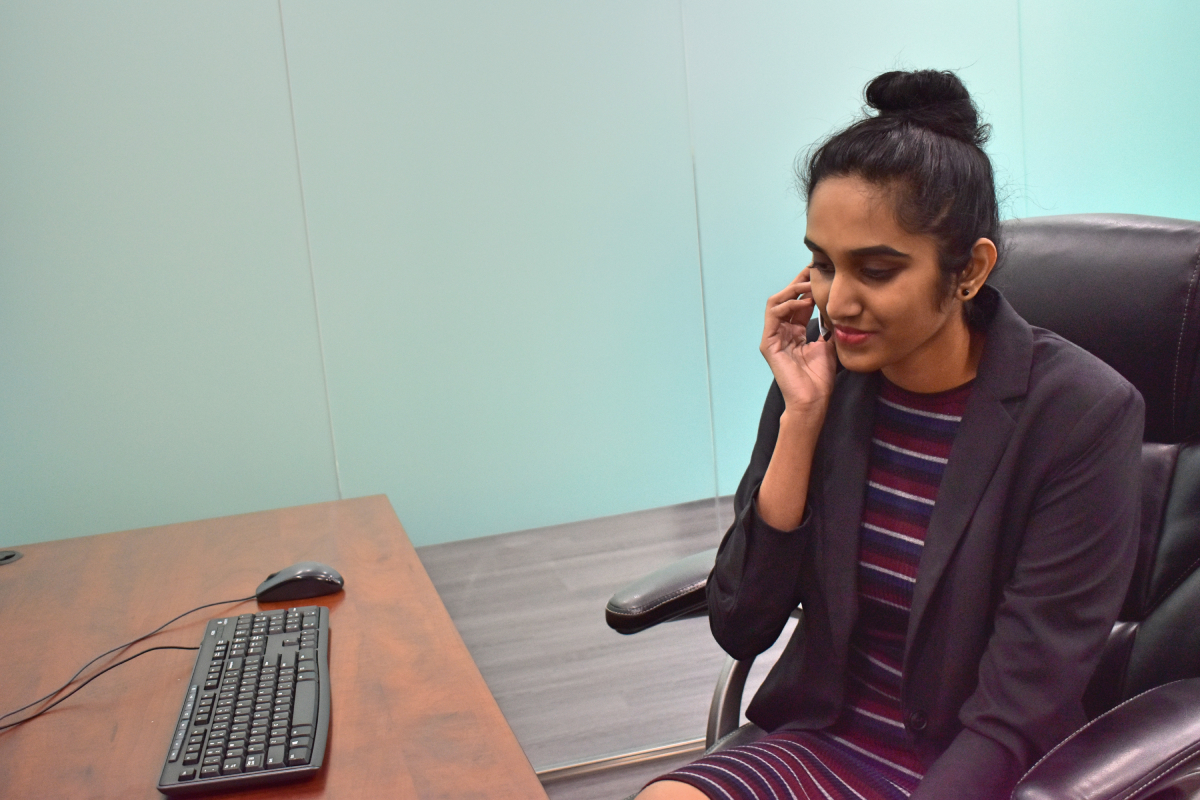 (Above: one of our account managers hard at work, discussing opportunities with a candidate over the phone)
If you are trying to find a new full-time/part-time job, or some additional relief shifts, our recruiters are exactly the people you should speak with. They can match you with employers and roles that are perfect for your skills, interests, and values. The best part about dealing with a healthcare recruitment agency is that the process of job-hunting is simplified. All you really need to do is be honest about your healthcare/pharmacy job preferences!
Honesty is the Best Policy
Bear in mind that a recruiter has the selling power and negotiation abilities to get you a shot at an interview. Therefore, the last thing you want is for your recruiter to represent your skillset incorrectly. That would only result in an uncomfortable job interview or shift. Not only does this reflect badly on you, but it tarnishes our reputation as a healthcare job placement agency. Candidates should be as honest as possible when discussing your past experience and credentials.
You also need to be clear about which hours you want to work and the rate of pay you want. You must let the agency know how flexible you are with these figures, so that they can inform the client workplace correctly. At the end of the day, our recruiters' mandate is to find the best possible candidates to pass along to our clients. The candidates we present to our clients are a representation of their decision-making abilities. Be honest, so that you can continue a beneficial relationship with us far ahead into the future.
For instance, if your recruiter mentions a position that isn't to your liking, give them some honest and polite feedback to let them know why you don't like the position. We can use this information to better tailor our search for you. We invite you to build a relationship with your recruiter. They want to get to know you better as a candidate. This improves the entire process of finding you employment.
Maximize Your Potential
Your skills and experience could be exactly what a prospective employer is looking for. But before you can be presented to this prospective employer, you need to let our recruiters know that you are truly interested and committed to the pharmacy or healthcare job you are applying to.
On that topic, do you need help getting more relief shifts? Are you in the process of applying to full-time or part-time pharmacy work? Please contact me, Danilo Chaves at your earliest convenience. I can manage your account and customize it to the types of jobs that most interest you. As you know, we have relationships with pharmacies all over Canada, who are looking to fill their best jobs with qualified candidates, just like you.
Contact me at danilo@rpigroup.ca
or call me at 416-850-9809 (ext. 223).
You might also consider calling our toll-free number at 1-866-505-3383 (ext. 223).