We at RPI Consulting Group Inc. can make the process of selling your clinic easy!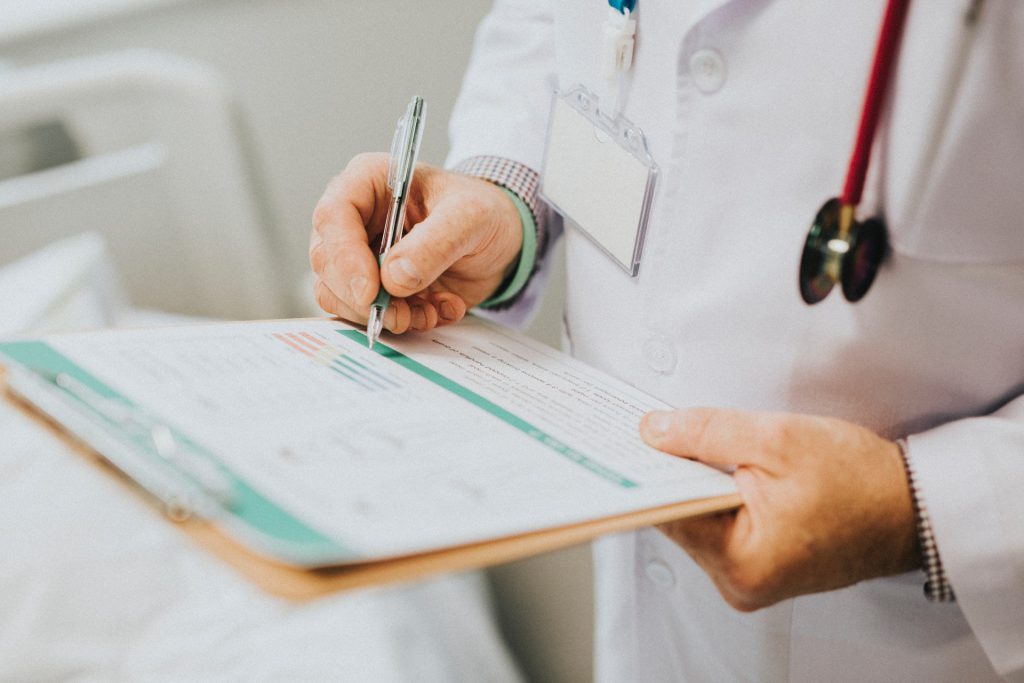 A Reputation for Sourcing the Best Physicians in Canada
Since 2002, RPI Consulting Group has made a name for itself as a recruitment company who finds the best pharmacists. Since 2013, we've done the same great work with physicians across Canada.
Whether you are working within the Fee-for-Service model or operate a Family Health Team or Group, we have a robust, steadily growing pool of interest buyers (i.e. physicians, medical groups, and clinic owners) in your specific area, who will purchase your clinic. We communicate with our buyers on a deep level to ensure that they are 100% invested in taking on your clinic.
Having liaised with physicians and clinic owners, we heard their stories. We realized that there was a big demand for veteran doctors to sell their clinics. If you're at the end of your career, looking to leave medicine, we can help you earn the most money for your practice.
The Options Available to You (With option 2 being most relevant to selling your clinic):
Option 1 – Marketing Your Practice
The first option allows you to utilize RPI Consulting Group's extensive network of Clinics and Physicians. It is one where there is minimum involvement from RPI from a selling standpoint. We would work towards marketing your clinic out to 30,000 clinics across the nation via e-mail and fax. This would be a series of advertisements that are designed to get potential buyers to call you directly – This is the perfect option for those who are looking to handle and negotiate the sale themselves. We advertise all of your contact information on these adverts, so that potential buyers can contact you directly.
Option 2 – Selling Your Practice
The second option is one where RPI Consulting Group directly involves itself in the sale of your practice. Our team of recruiters and subject matter experts take the information you've given us and helps you navigate the market. You would get all of the above marketing benefits mentioned in Option 1 and more. Our team would serve as your agents: negotiating pricing, setting up meetings, and acting as a liaison between you and the buyer. We can give you a transparent look into the buyers thought process, serving as mediators and managing expectations.
Option 3 – Hire a Physician
This is an option that would not involve selling your practice at all, but may still be something that benefits you. While selling your practice can be profitable and help you transition into retirement, you are leaving behind potential revenue. Hiring a Physician could be an investment and result in you being profitable through the process. This option would be the preferred option if you own the space, but it could also be explored if you rent. Many savvy clinic managers or doctors will offer a split to an associate Physician who is operating out of their practice. The split can vary based on how competitive the job market is and the value of your practice. In this scenario, the hired physician would pay anywhere from 20-30% of their gross income to you. This would cover all of the overhead costs (staffing, rent, utilities, equipment depreciation, etc.), leaving you with a net margin.
When we are working with a physician who wants to buy your practice, we charge a placement fee. This flat rate, determined by us based on how difficult it will be to sell your practice. The rate is only due upon successful placement of a physician. You will not be billed unless you enter an agreement with our physician. You are not obligated to hire the physician we put forward if you do not think that they will be a good fit. Next, we would send you an engagement form. This highlights the fee, as well as other specifics regarding our business relationship with you. Take note that we have a 90 day Guarantee Period for our Physicians when they take over for you. This is separate from the agreement made between you, as the clinic, and the physician.
Here's how the transition will work when you are ready to sell your clinic:
We have spent 17 years growing the relationships we have with hundreds of general practitioners, medical groups, medical specialists, pharmacy owners, and clinic owners. We are well connected to these entrepreneurial, hard-working professionals and know every detail about their expertise, as well as their preferences when it comes to taking on a clinic.
When you are ready, you will provide us with information regarding what your unique retirement situation and sales needs are. Specifically: what the timeline is for your retirement, what type of practice you own, what your patient volume is, and other key details.
Because we have developed our contact and rapport with our pool of medical professionals, we can cut right to presenting your specific details to any interested buyers, according to your terms.
Once we find a buyer who aligns with your type of practice, we will confer with you about them and proceed to draw up contracts.

Together, we will establish the price that corresponds most fairly and accurately to the current value of your clinic and patient roster book. Practices with more geographical exclusivity of patients will be more valuable, while those with more local competition will have less value.
If you need help in the sale of your clinic and want peace-of-mind that ownership is being transferred to a physician with the most experience and commitment to growth and improvement, look no further than RPI Consulting Group Inc. We will work together to find the right buyer for your practice.
To begin this process, please call Mitch Cawley, our physician and medical clinic specialist
here at RPI Consulting Group. You can reach Mitch at: 416-850-9809 (ext. 324)
You can also email us at mitchell@rpigroup.ca
or call us toll-free at 1-866-505-3383
Written by Vincent Teetsov (vincent@rpigroup.ca)
RPI Consulting Group Inc.
Marketing Specialist