RPI Consulting Group Inc. is currently seeking a Relief Pharmacist for our nation-wide client located in Brampton.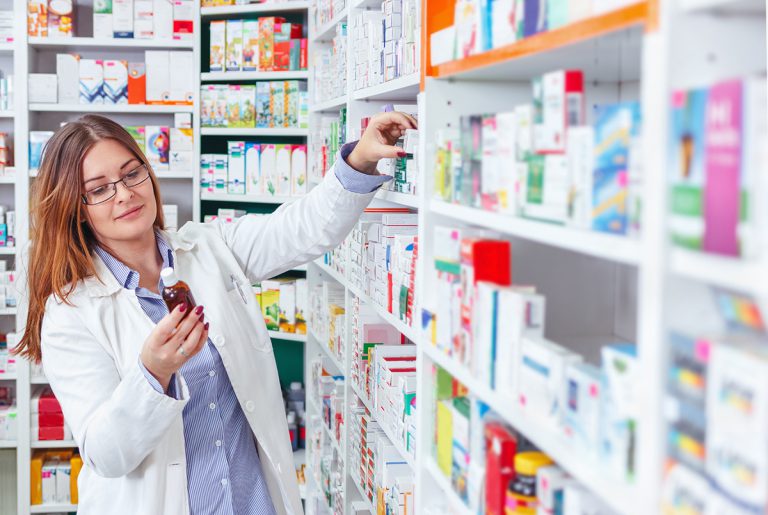 See more of our job listings on our website HERE.
We are looking for a pharmacist who can work assigned shifts either in the Morning or Evening. Morning shifts would start at 6 AM and Evening shifts would start at 2 PM. The pharmacist will be required to work 8.5 hours a day shift in a mass production facility. You will be checking large volumes of prescriptions, being both thorough and time-efficient.
Responsibilities:
– Overseeing the accuracy of prescriptions
– Maintaining a consistent output of prescriptions in the dispensary as needed, using the computer system (aptitude with Nexxsys is beneficial)
– Confidentially manage our assets- including our customer records inventory
– Conduct appraisals of our pharmacy records to ensure operation is in alignment with the client company
– Other duties as assigned
Job Qualification Requirements:
• Bachelor of Science Degree in Pharmacy
• Active pharmacist license in the province of Ontario
• PACMED or SynMed machinery experience would be a strong asset
• Proficiency with pharmacy computer systems (especially Nexxsys)
• Excellent Organizational Skills
• Adept at both written and verbal communication
• A passion for customer service
• Leadership abilities— with special emphasis placed on supervising the work of pharmacy technicians and pharmacy assistants
This pharmacist position is made even more enticing due to its ease of access in the western half of the GTA. Although it is a one week relief assignment, there is a possibility of consecutive renewals for successful candidates.
Attractive compensation between $29-$30/hour
Reach out to us at jobs@rpigroup.ca ; and don't forget to include your resume and cover letter.
Or call us at: 416-850-9809
Or call us toll-free at: 1-866-505-3383