As an RPI candidate, have you ever longed for a simpler way to apply for jobs, view employment contracts, or submit your Easy Bill? We're happy to announce that we've come up with the perfect solution –  the RPI Consulting Mobile App is here!  
Gone are the days of only being able to access your RPI account through a computer. With the RPI Consulting Mobile App, you can perform all of the actions associated with your account directly through your iPhone or Android device!
APP ADVANTAGES
Advantages of downloading the app include being among the first to view and apply to new Pharmacist, Nursing, PSW and many more healthcare jobs that go live daily; submit your hours via the Easy Bill system; sign and confirm your contracts; organize your schedule; and connect with your Account Manager via a simple instant messaging system, directly through the app!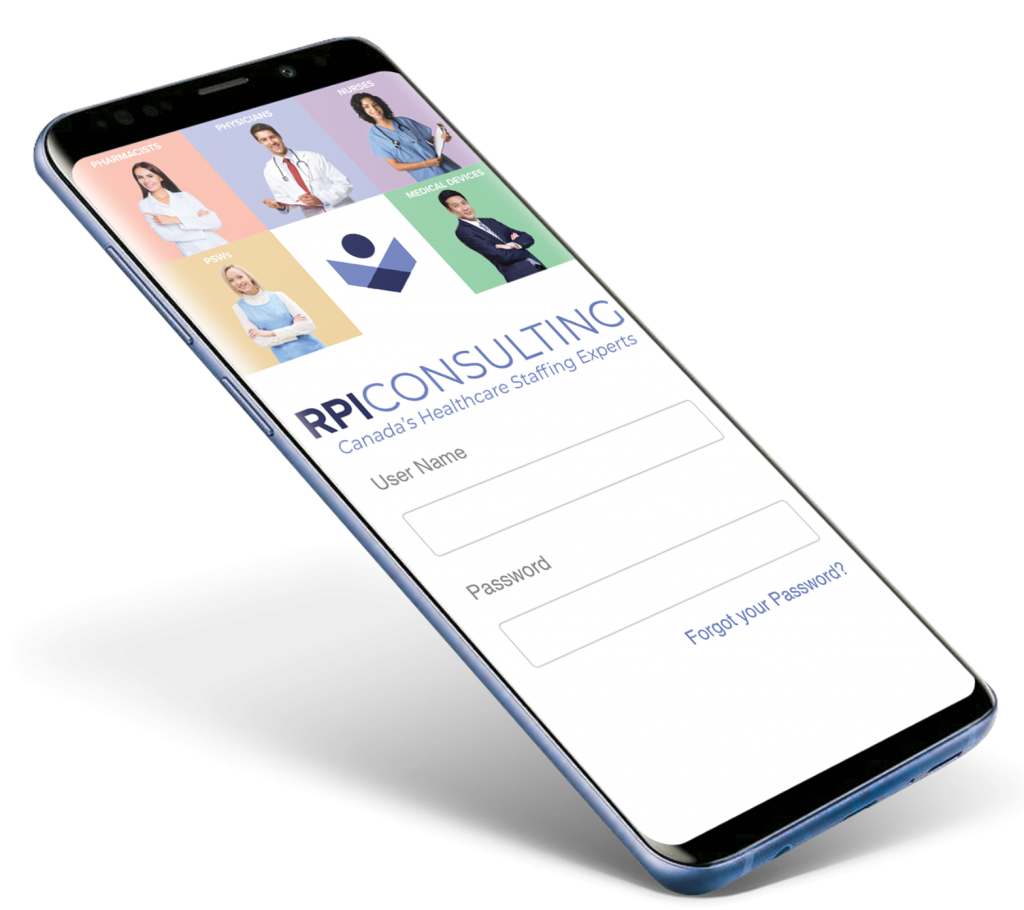 SEARCH AND APPLY FOR AVAILABLE JOBS
Get a comprehensive view of all part-time and full-time healthcare positions currently available to RPI candidates, and apply to these jobs directly from your smartphone through our 'Search Jobs' section.
REVIEW AND SIGN CONTRACTS
Once you've been accepted for a position, review your employment contract and electronically sign it via the mobile app under the 'My Calendar/Contracts' tab.
EASYBILL
After you have performed work for RPI, you can send an invoice to be processed by our Accounting department. All the instructions for it are outlined in the Easy Bill section for your convenience; It's a simple two-click process!
HIT THE DOWNLOAD BUTTON
Download the RPI app today for iPhone or Android. Once downloaded, you can immediately log in with your credentials and click on the message icon to stay up-to-date with the latest jobs and coverage! If you have not created an RPI account, you can create one here.   
Always ensure your profile with RPI is up-to-date, including your mobile phone information. This way, you will also receive SMS and push notifications from us, never missing out on a fantastic opportunity!
And be sure to turn on push notifications so that you don't miss anything!