We want you to be aware of your obligations when you sign any of our contracts!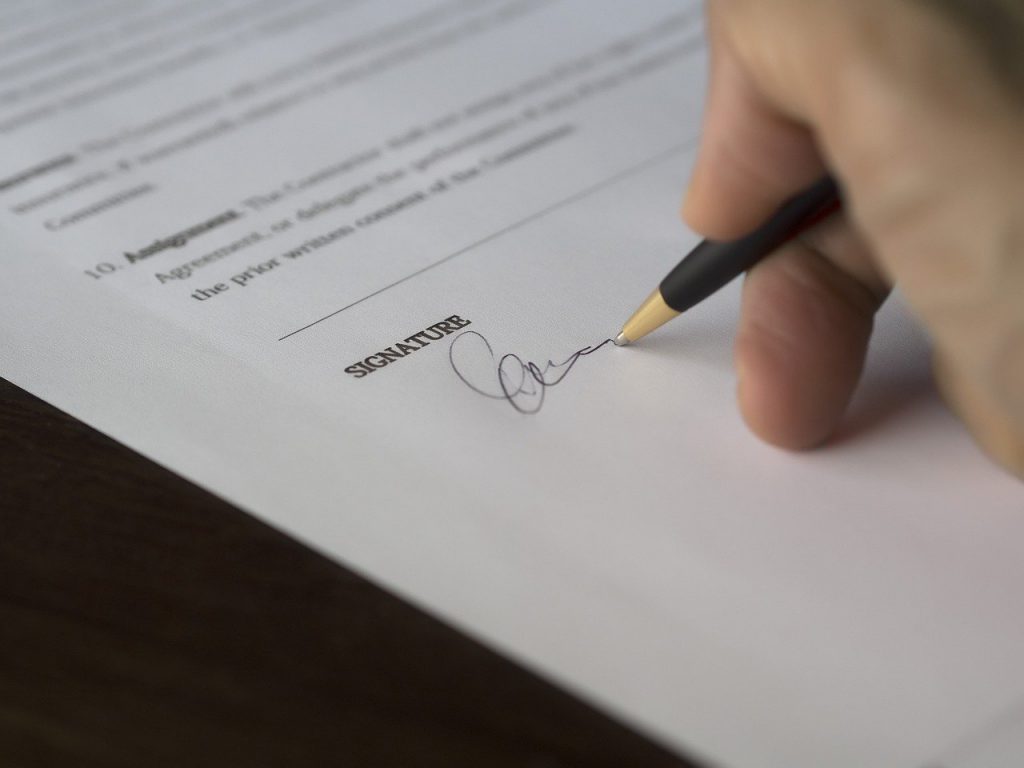 What a Contract Stands For
Over the last few years, RPI Consulting Group Inc's pool of candidates has grown tremendously, with new, interested applicants contacting us every day. When that interest is translated into arranging for full-time, part-time, or locum work for the applicant, we're sometimes surprised by people's perspectives on contracts.
Often, people think that verbal agreements are the only agreements worth making. Indeed, verbal agreements are law-binding; if you do verbally agree to attend the job we arrange for you, you must do so. However, we send you a contract for you to sign and send back to us, not just for you to look at briefly!
For one thing, thoroughly reading, signing, and sending back your contract indicates that you are serious about the terms you are agreeing to. It's a sign of good faith on your part, that you are a person of your word. This sign of trust shows us that you will also perform your job duties with integrity. This is something we need to know before we can comfortably send you to work for one of our clients, and ultimately serve patients.
Imagine you were selling your car to someone in another part of the country. You agree with the buyer that you will drive the car to meet halfway across the country, and that they will bring a cheque to pay for the sale. If you were in such a position, wouldn't you want some written guarantee that the buyer would actually show up? Wouldn't you want written confirmation that they would bring all of the money they agreed to pay? What if you drove all the way to meet the buyer and they never arrived to meet you, or they only brought some of the money for the car? While no one enters an agreement with the expectation that it will be broken, we have to protect ourselves as a healthcare/pharmacy recruitment agency with a written contract.
The Reasoning Behind Some of Our Contractual Terms
At the top of any of our contracts, whether you are medical or pharmacy personnel, you will likely see dates and time details; for example, a list of shifts you will work. This indicates the validity of those shifts that were spoken about with your account manager. It guarantees that you successfully gained the job and that you must be there for the assigned shifts.
For locum pharmacy/medical jobs, there are terms within our contracts that stipulate how long you must wait before directly accepting any further offers of employment from the client. For instance, if you worked as a regulated pharmacy technician (RPhT) in a pharmacy for two weeks, unless RPI formally asks for you to continue working at the client's location, you cannot continue working for the client. To accept further work directly or indirectly would be a breach of your contract.
You also agree that you have accurately represented your skills and credentials as a pharmacy/healthcare personnel member. With terms like these, we are asking for the guarantee that you will do your job properly, for the sake of patients' health.
You see, there are good reasons for all of the clauses of a contract you receive from our recruiting agency. We hope this clarifies the matter for all of our candidates.
If you have any other queries about your contract with us, or if you are looking for pharmacy employment of any kind (full-time, part-time, or relief), then contact us at 416-850-9809
Our toll-free number is 1-866-505-3383
Resumes can be sent to us at jobs@rpigroup.ca
Written by Monica Phillips
Recruiter
RPI Consulting Group Inc.