When you ask us to find you the right physician for your medical clinic, our healthcare recruiting agency team will ask a few questions of you to better understand the situation.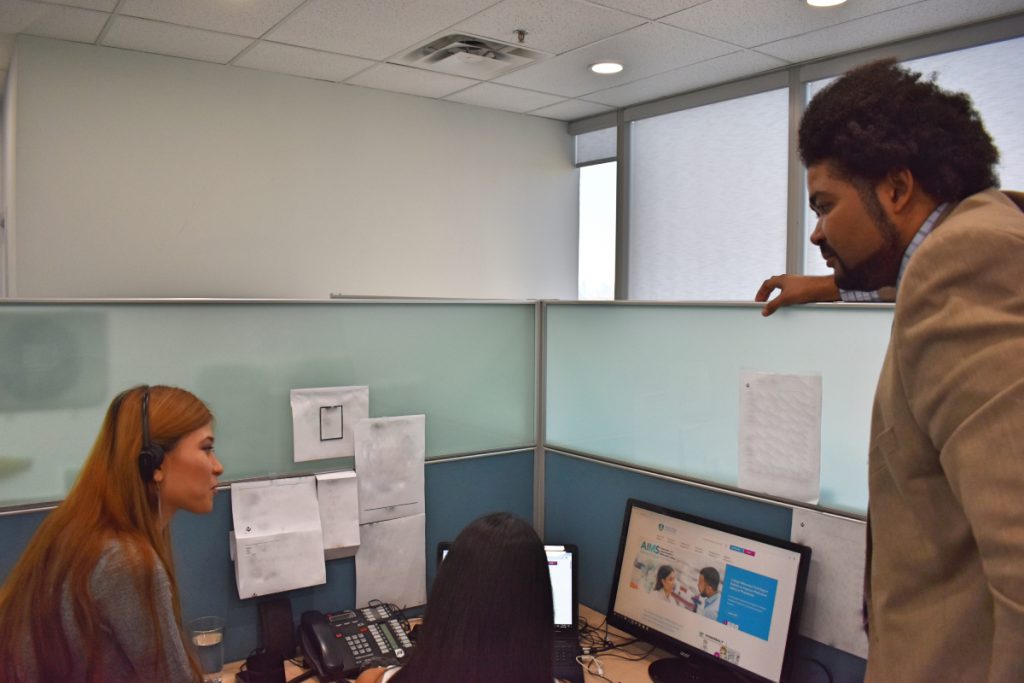 Acting in Our Clients' Best Interest
When you are seeking to hire a new general practitioner or medical specialist for your medical clinic, we hope you won't be surprised by us asking several questions of you! We don't do this to be nosy or intrusive. In fact, we do it for the benefit of your medical practice, so that we can ascertain your needs.
As a healthcare staffing agency, we've come to learn that every physician candidate really does have their own specific needs. While we do expect physicians to be somewhat flexible with those needs, we endeavour to bring you Candidates who will be the most enthusiastic (and most qualified) to work at your location. Therefore, we need to have adequate background information about our Clients' medical clinics.
Key Points To Be Prepared For
When you have initiated a dialogue with one of our Account Managers to find physician personnel, we want you to be prepared for our questions. That way, you can provide us with any and all pertinent details. Remember, we will hold all of this information in complete confidence.
When you are looking to hire a physician, one of the first things we will probably ask you is "How old is the clinic?" Green field clinics are a risky undertaking for some physicians, as there may not be an existing roster of patients (unless a nearby roster is bought and transferred over). However, some physicians may want to start in a new clinic instead of an established one. It depends on the individual physicians situation. We may ask if you are looking for someone to take over the clinic, or if you are just looking for additional help. If you need additional help, we can direct physicians looking for part-time work to your clinic.
Asking About the Position Itself
How long has the position you are presenting to us been open? Have you had difficulty finding someone to take the job prior to contacting us? If there is some aspect of the job that is not enticing to physicians, we need you to tell us about this. We may be able to find a physician candidate who is satisfied with what you have to offer as it is, but a change might have to be made to ensure you hire the physician you need.
Other questions we might ask regarding the position include:
How does the current staff at your clinic/healthcare facility feel about the decision to hire another physician?

What are the hours of work? How flexible are you with this?
Asking About the Clinic Facility
What is the current staff size at the clinic? Is there a secretary? This is important to know, so that an incoming physician can be aware of how much help they will have to treat patients and manage their records. For example, a secretary and two other physicians would help manage the workload of a large patient roster.
You might hear us ask, "What can you tell us about the building?" Details about the size of the building and number of rooms can indicate how much the clinic's business can expand. If the clinic isn't very large and cannot grow its patient base any further, this might be a more attractive proposition to an older physician who wants a low-maintenance role.
We might also ask:
"Do you work with an EMR (electronic medical record) system or paper documents?"

Is the clinic far away from the city? If so, it can cost more to place a physician there because there are less physician candidates willing to work there.
The Patient Roster
What is the patient demographic of the clinic like? Some physicians want to focus on geriatric care, while others want to work with paediatric medicine. If your clinic emphasizes treatment for one particular demographic, physicians who have specialized in that branch of medicine would be particularly well-suited to your clinic.
Other questions we would ask include:
How big is the patient list? How many patient files are on file? What can the physician coming in expect if you were to give an estimate?

What model of payment are you looking for? If there is a split, what would the split be and what would the split cover (parking, a secretary, bills, etc)?

How much money can our physician expect to be making annually? All candidates have certain financial goals, based on their living costs, that they need to meet.
We hope this gives you a good sense of what to expect when you seek physician staff for your clinic. To find the perfect physician for your clinic, at the most competitive rates found anywhere in Canada, contact us at

416-850-9809

.
Toll-free:

1-866-505-3383
Email:

info@rpigroup.ca