As experts on Canada's pharmacy personnel recruiting landscape, we want you to know what trends we are observing, so you can keep ahead of the curve on relief, full-time, and part-time jobs.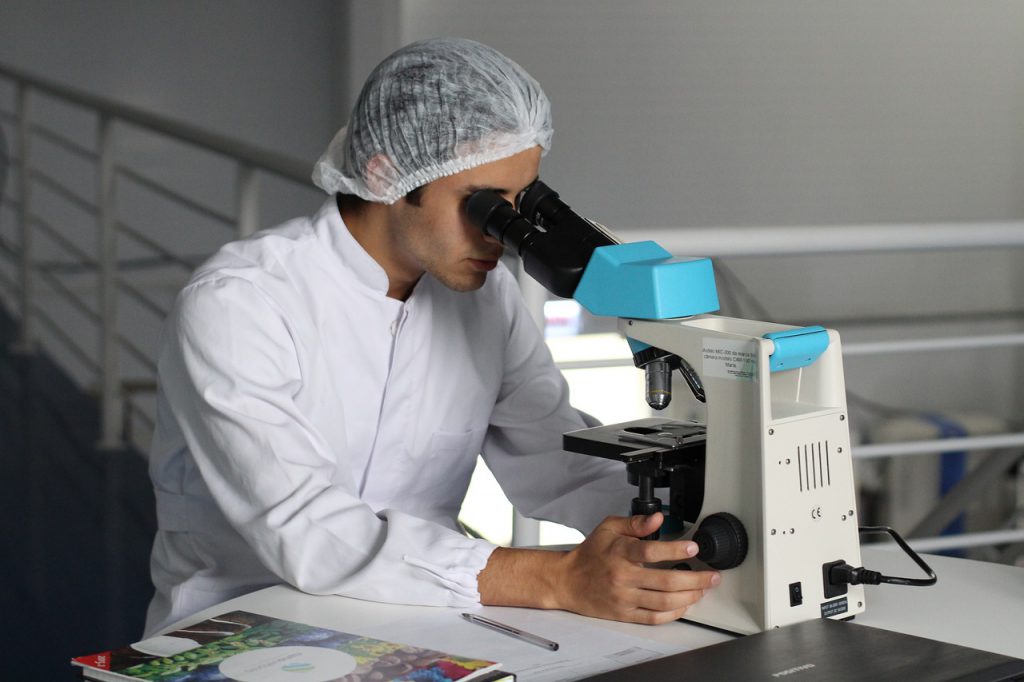 With many changes to the pharmacy industry coming into place this year, we have noticed an evolution in the way pharmacies staff their locations. Historically speaking, pharmacy work was predominately done by licensed pharmacists, in a retail pharmacy setting. Pharmacists checked prescriptions of all kinds, from maintenance drugs to the most specialized prescriptions available to patients. Pharmacy assistants would assist pharmacists by cashing out patient purchases, organizing inventory, and keeping the pharmacy clean and presentable. Blister packs were sometimes produced by individual pharmacies. But things are changing.
Increased Business For Pharmacy Production Facilities
While community pharmacies have been known to produce and package their own prescription drugs for their patients, our observation of the pharmacy world has shown that this is being frequently outsourced to central production facilities. These are facilities where employees are working towards production targets, to supply the pharmacies and healthcare facilities that request their services.
Depending on your role and seniority within a production facility, you would be compounding drugs and packaging prescriptions with blister pack machinery. Prescriptions would be cross-checked and verified with orders. The hours would require you to be flexible, as you might be working from 8 AM to 4 PM, 10 AM to 6PM, or even 2 to 10 PM.
As most pharmacy production and central fill facilities are off the beaten track, away from heavily populated areas, you would likely need access to a car to get to work. Often, pharmacy production facilities are in industrial areas, where public transit is limited.
Working as a regulated pharmacy technician (RPhT) in such a location is definitely right for someone who wants to focus on productivity and not interacting with customers. You won't have to answer the phone, and you won't be showing customers where the pop and chips are! However, it's key that you are focused and able to independently carry out tasks that are assigned to you, as you will have to work quickly to meet deadlines.
Specialty Pharmacies
Specialty pharmacies are another variant of pharmacy work that is growing. Specialty pharmacies are different in that they only sell their own products, as opposed to the full breadth of pharmaceuticals on the market. If you are intrigued by the possibility of working with unique prescriptions and making a difference in patient's specific health needs, a specialty pharmacy would be an ideal place to work. Depending on the Client company, you may not be facing walk-in patient traffic. Some specialty pharmacies work through mail-order, for example. If you are searching for warehouse shipper/receiver work, these companies can also be great places to gain experience.
A Need For Technicians
Licensed pharmacists can check all types of prescriptions, but the majority of prescriptions checked on a daily basis are not very specialized. Instead, they are called "maintenance drugs." To help deal with high volumes of prescriptions, pharmacies will often be inclined to hire regulated pharmacy technicians (RPhTs) because they can ease some of the workload from pharmacists. RPhT work can be found in retail pharmacies, as well as production facilities, and the pharmacies located in long-term care facilities. There is more responsibility in the role of an RPhT than a pharmacy assistant, as you will be expected to check prescriptions accurately, but the rewards are greater.
If you aren't qualified as an RPhT, now would be a great time to begin. Some post-secondary colleges in Canada have multiple program start dates throughout the year. If you are qualified as an RPhT, or you have experience in production facilities, long-term care facility pharmacies, or even specialty pharmacies— contact us as soon as you can.
Are you a licensed pharmacy technician (RPhT)? Do you have an abundance of experience working in production facilities or specialty pharmacies in Canada? Apply to us today and be a part of this rising trend!
416-850-9809
1-866-505-3383
jobs@rpigroup.ca (send us your resume and statement of interest)
Written by Emily Reimer
Talent Acquisition Specialist
RPI Consulting Group Inc.