This is a vital part of any customer-facing business, pharmacies included! We want you to be prepared to help patients pay for their prescriptions.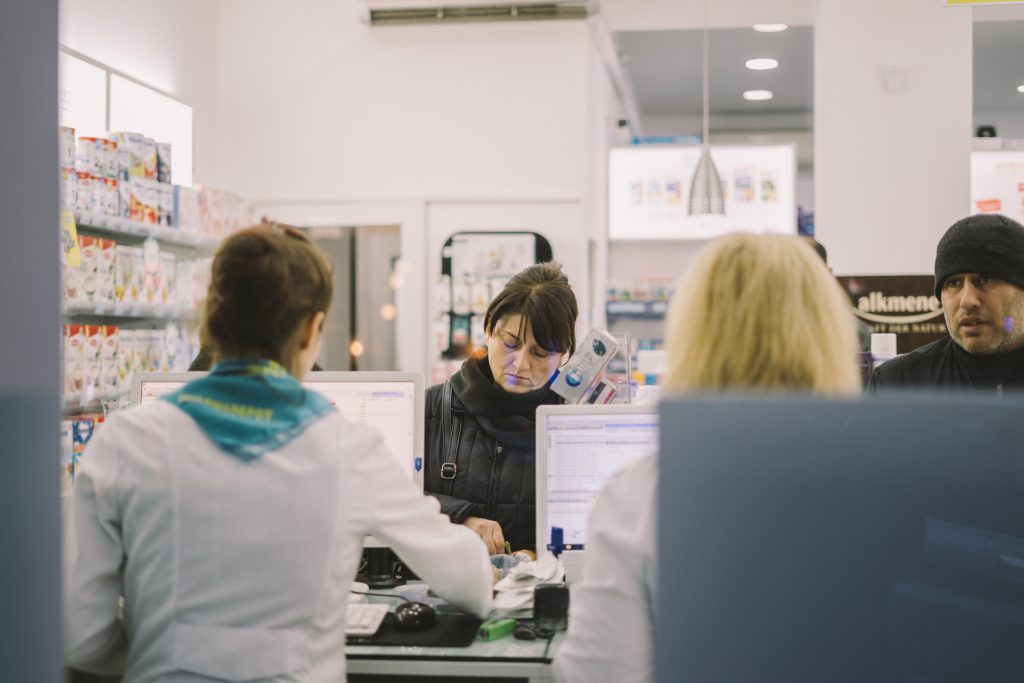 Not Just For Pharmacy Assistants
Some prescriptions, medication, and inoculations come at no charge to pharmacy patients. However, for most drugs out there on the market, patients will have to pay for their prescriptions at the pharmacy counter. Among the hierarchy of pharmacy personnel, pharmacy assistants are typically the employees who are tasked with processing those purchases at the point of sale (POS).
However, everyone who works in any capacity at a pharmacy should be able to stand in and work behind the cash register if the need arises. Why? While pharmacists and regulated pharmacy technicians are hired to check incoming scripts and outgoing prescriptions, there may well be shifts where no pharmacy assistants are there to assist you in operating the cash register. No one is too good for this job; it's part of how a pharmacy is run!
So when we mention that you may have to "cash out" customers, what precisely does this involve?
How to "Cash Out"
First of all, you need to make sure that a roll of receipt paper is installed correctly into the POS machine's printer.
When using the register, if it's a digital register, you will scan any items with a barcode and bag it for the customer. Some items, including prescriptions, may not have barcodes. In this case, you will have to enter in the amount manually for those purchases, referring to customer invoices for the correct amount to charge. If the customer is paying by credit or debit card, you will need to activate the card terminal, input the correct amount, and present it to the customer. They will then enter their card, input their PIN or tap their card, and you will then provide them their copy of the purchase receipt. The pharmacy's receipt copy will need to be stored away securely with other such receipts.
If there is no pharmacy assistant or RPhT assisting you during your pharmacy shift, you will have to package and bag the prescription/s for the customer, too.
Finally, if you are ever at the cash register, be sure to be kind and receptive to the patient at the register. Beyond processing their purchase, it's important to positively represent the pharmacy with attentive and thoughtful customer service. On top of being the right thing to do as a pharmacy employee, it will also reflect well on your reputation with Clients whom we place you with. As a pharmacy recruitment agency, we always communicate with our Clients and want to know that you have served their clientele with respect and skill.
We always seek Candidates with a "can do" attitude who take responsibility for their job as a pharmacy employee. If you are a pharmacist or RPhT and aren't fazed by the idea of cashing out customers, we want to hear from you—give us a call at

416-850-9809

, or call us toll-free at

1-866-505-3383

. We can be reached by email at 

jobs@rpigroup.ca

.
Written by Yu Sum Kwan
Account Manager
RPI Consulting Group Inc.