Sometimes as a Pharmacist, you will have to work independently!
In modern day community pharmacies, independent locations, and retail pharmacies, you can generally expect to be greeted at the front counter by what is referred to as the pharmacy assistant. The pharmacist is usually busy within the dispensary, making every necessary preparation for prescriptions to be accurate, so that the medication your doctor had prescribed is what you will be taking home with you. However, once your prescription is processed, prepared and packaged, the Pharmacist will greet you at the check-out and offer any advice you might need on how to properly take your medication and address any concerns you might have. This portion needs to be overseen by the pharmacist, who has the legal authority, not something a pharmacy assistant can provide.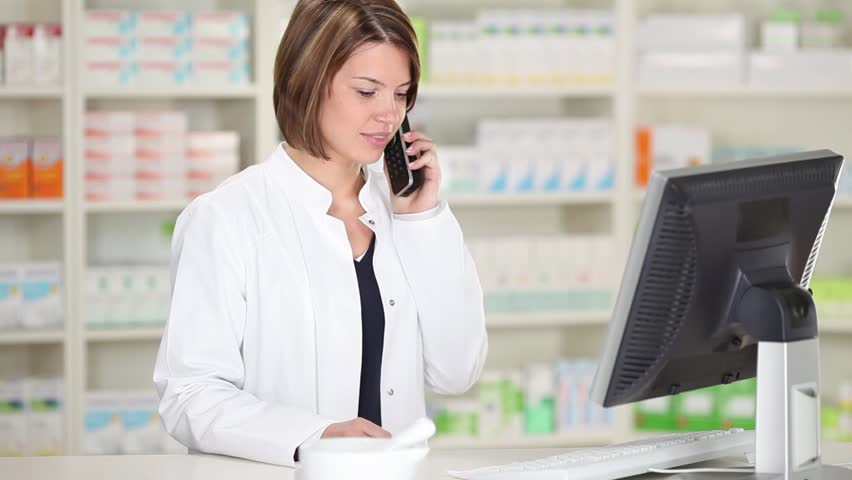 The role of the pharmacy assistant
Pharmacy assistants play an important role within the pharmacy – answering and directing phone calls, making sure medications are stocked, and keeping the pharmacy orderly to ensure that your prescription is given to you in a timely manner. However, the presence of a pharmacy assistant isn't necessary, and depending on what pharmacy you visit, the overall volume of prescriptions a pharmacy might see in any given day will determine whether or not a pharmacy assistant will be present that day. Some independently owned pharmacies, who don't happen to be as busy as a larger retailer such as Shoppers Drug Mart, will only have the pharmacist working behind the counter. This is simply because the pharmacist is able to manage the day-to-day activities on their own, without the need for additional assistance. Over time, as their business grows and the volume of customers increases, the pharmacist might find the need to hire an individual to help with the added work load.
In the case of a locum pharmacist who's providing relief coverage for a pharmacy, the ability for the pharmacy to have an assistant available on shift would allow for other pharmacists, who wouldn't typically work at their store, to be given direction and guidance on the workflow of that particular store. In addition, if the pharmacist is not familiar with the software system used at that store, the assistant would help by entering prescriptions and administer any technical work that needs to be carried out. In order for prescriptions to be entered, either the pharmacist or pharmacy assistant must be familiar with the software system.
In closing
Having a pharmacy assistant is a tremendous benefit to any pharmacy. They will ultimately allow the pharmacist to focus more on addressing your health concerns, while not being burdened by administrative tasks. Pharmacists must understand that their ability to work independently without the need for help will allow them to differentiate themselves from other candidates who otherwise would not be qualified to work at that particular store.
Written by – Mark Hojsan
Contact info
Phone: 1 866 505 3383 Ext. 320
Email: mark@rpigroup.ca