Get to know just how wide our reach is as a healthcare recruitment agency.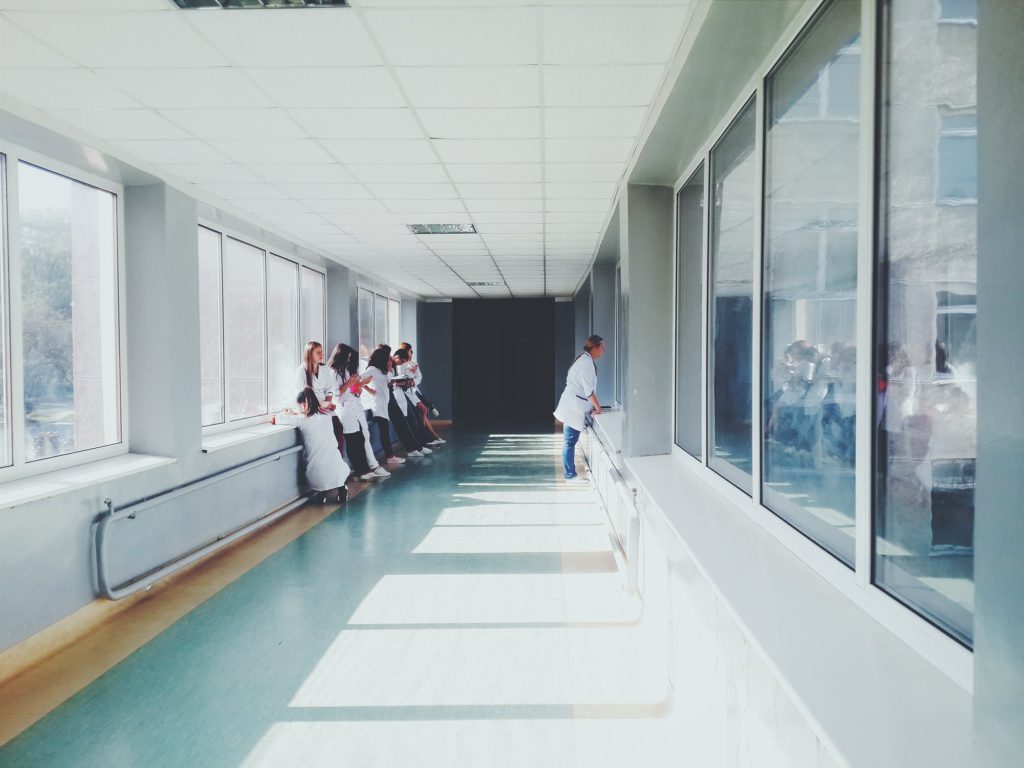 If you've been reading our blog over the last little while, you will probably know that we have a strong relationship with pharmacies and pharmacy personnel. We hire for full-time, part-time and locum pharmacy work opportunities. However, this is only part of who we serve as a healthcare recruiting agency.
Our In-Depth Knowledge of the Healthcare World
We are attuned to the market of healthcare professionals across Canada. We know that more and more medical professionals are being qualified every year. In addition, we are in touch with the influx of highly-educated international medical professionals coming to Canada. These individuals are excited about the healthcare system on offer in Canada and are updating their credentials to align with the healthcare standards here. Trust us, we have candid conversations with all of these rising stars of the medical world. If you are a hospital, medical clinic, specialist medicine practice, or even a university medical faculty — we want to bring you into contact with these professionals.
RPI Consulting Group strongly believes in the globally-renowned health system that we all use. We believe that there is the potential to make it even more of a successful system. The way we will achieve this noble goal is to bring intellectually sharp candidates with strong values and the motivation to treat each patient as a valued life who needs thorough care and attention.
How RPI Consulting Group is Addressing the Doctor Shortage
Nadeem Esmail, senior fellow at the Fraser Institute, has spoken in depth about Canada's doctor shortage. You can read more here: https://www.fraserinstitute.org/article/canadas-doctor-shortage-will-only-worsen-in-the-coming-decade
Simply put, Canada's population is ageing rapidly. There is not enough qualified medical personnel to treat this ageing demographic. Rather than accepting a negative outcome in the next ten years, RPI is proactively working to fill as many medicine positions as we can effectively. As a company, we want to look back in ten years knowing that we have done our part to give care and treatment to all of our fellow citizens. No matter where you are in the country, you deserve high-quality medical care through the length of your life. We believe it's unjust that some Canadians may not be able to viably access a specialist doctor. No one knows precisely if or when a more complicated medical issue may arise. RPI Consulting Group has been recruiting medical candidates for our clients for 17 years now, and this is growing.
We Work With Every Type of Medical Professional
Below is a list of just a few positions we are able to recruit for:
– intensive care unit registered nurses
– immunologists
– physicians
– nurse practitioners
– oncologists
– colorectal surgeons
– medical faculty staff
The list goes on, and we'd be happy to tell you about our full-range of medical recruitment solutions. In fact, please give us a call today or send us an email, we'd genuinely like to hear from you and discuss our strong commitment to providing for our medical clients and candidates.
Call us: 416-850-9809
Toll-free: 1-866-505-3383
Email us: info@rpigroup.ca
Written by Emily Reimer
Talent Acquisition Specialist
RPI Consulting Group Inc.