Although pharmacy assistants and RPhTs are less senior when it comes to pharmacy workplace environments, healthcare/pharmacy recruiting companies like RPI Consulting Group Inc., as well as our Clients, take these roles very seriously.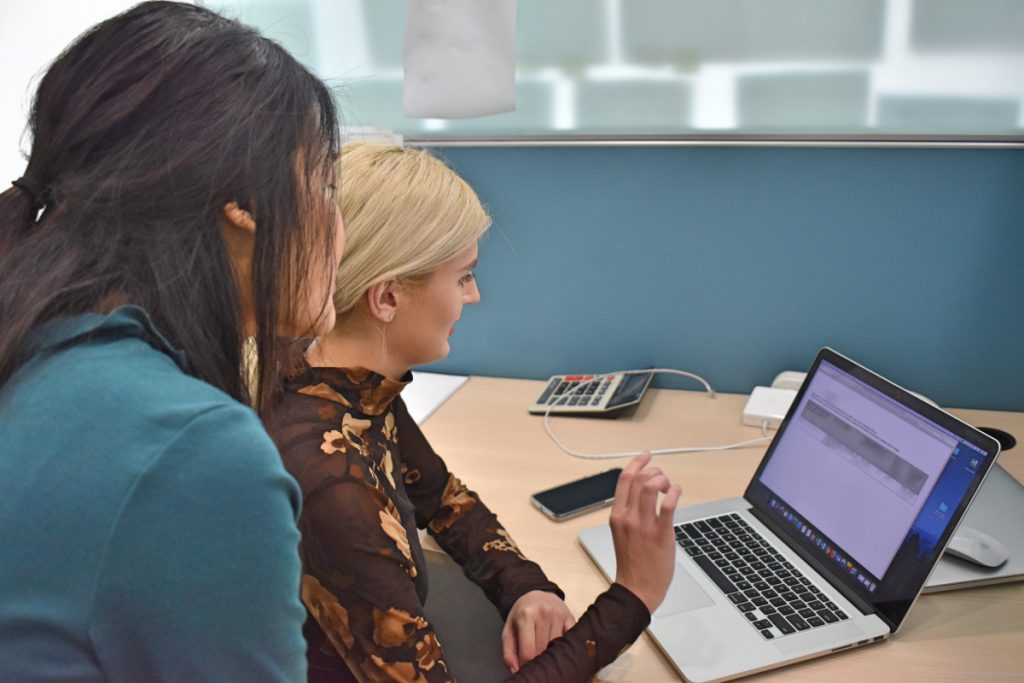 Take Pride in Your Work
When we speak with pharmacy assistants and RPhTs over the phone and by email, they frequently ask what they can do to climb to the top of the job market. We know, pharmacy is a competitive field to be involved in. In fact, any branch of healthcare has strong competition, in the very least to become qualified enough for a permanent position.
If you have spoken with us before, you'll know the first thing we talk to you about: above all, a positive attitude is the first necessary component if you are to successfully obtain a job as a pharmacy assistant or RPhT. You could have all of the education in the world, but if you aren't genuinely 'sold' on the kind of work that RPhTs and pharmacy assistants do, then you're bound to fail! A positive attitude, through which you take stock of all the amazing possibilities and responsibility given to you, will drive your entire career.
Be positive. Of course, no job is ever perfect. If the majority of a job is in alignment with your goals and values, then you are on the right track. When you are positive, you will take pride in your work, and this is a sure-fire way to impress potential employers (and us for that matter). There is nothing more charismatic than someone who know their purpose and is motivated to do what they do. And this motivation shouldn't just be financial rewards! Of course, we all want to be financially comfortable, but any pharmacy personnel member should be working to help patients in need.
Building Rapport in Your Interviews
If you have successfully reflected your pride, positivity, and enthusiasm in written form on your resume, you are one step further on your journey– well done! But don't relax just yet, you need to prepare for your interview. Once a pharmacy understands that you have the necessary credentials for the pharmacy assistant/Registered Pharmacy Technician job, you need to express to your interviewer/s that you sincerely desire to work hard.
Think about it: if one of our Clients is going to hire you, they are making an investment in your abilities and dedication. Hiring any employee is a risk, and it is the job applicant's task to prove how they will mitigate that risk. In short, express with words how you want to work efficiently through their workload and make a positive impact in their pharmacy.be able to communicate effectively and show your desire to work hard with workload.
With that in mind, it pays to know how workloads vary from pharmacy to pharmacy, and also for production facilities. Pharmacy production facilities won't allow you to pause in your work like some retail pharmacies do. Production targets that need to be met will require you to be 100% focused on the task at hand without deviation, except for your scheduled break times. Make a good impression by showing to your interviewer that you understand this. Do so with charisma and charm to make an even better impression and establish a rapport with our Client.
Bonus—The Desire to Venture Further Afield
If you want to find work as a pharmacy assistant or RPhT, it also helps if you want to get away from the city. Many of our pharmacy Clients need us to staff locations that are outside of the city. If you are longing to get out of the city, you will have a better chance of finding great positions. For example, we have many jobs for pharmacy assistants and RPhTs in northern Ontario and interior BC.
Contact us to apply to pharmacy assistant and RPhT positions across Canada. We would love to talk about your enthusiasm for this field of employment!
Written by Uma Ghoshal
Account Manager
416-850-9809
Toll-free: 1-866-505-3383
email: info@rpigroup.ca