We ask all of our candidates to move the time on their clocks forward by one hour!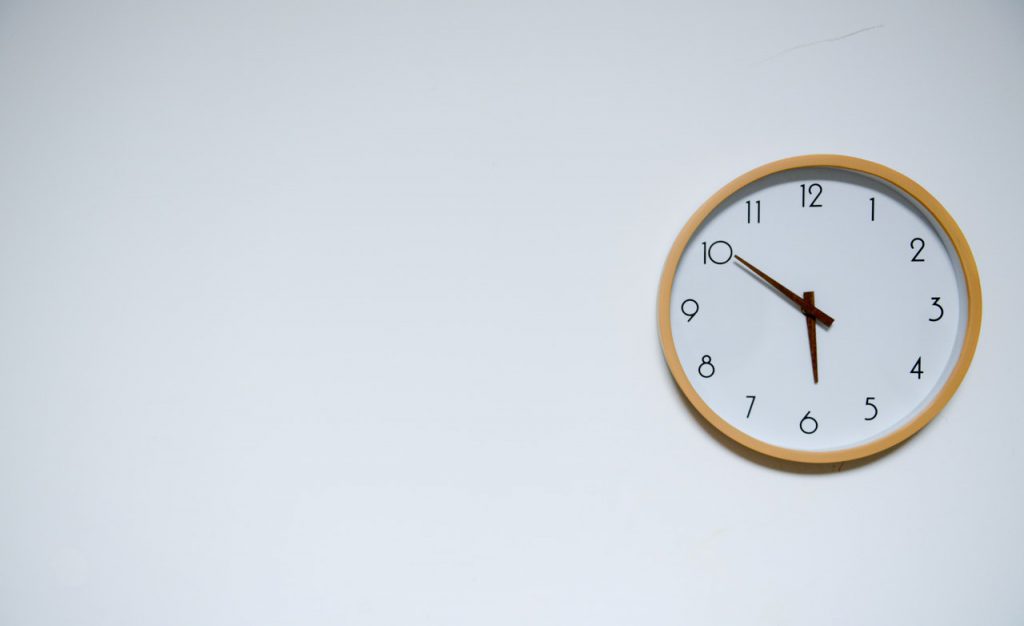 Finally, we've reached that time of the year when the days get longer. The mornings will be a little bit darker at first, but you will have more light at the end of your work day. Why? Well, as you probably know already, the clocks are going to move ahead by one hour. But this has certain implications when it comes to your working hours for full-time jobs, part-time jobs, and locum shifts.
The Importance of Punctuality
We want your clocks to be accurate when the time changes, as it's essential that you attend your shifts and full-time/part-time jobs in a punctual manner. As we have already discussed in previous blog posts, punctuality is a fundamental trait of any successful healthcare/pharmacy professional. It's a matter of respect to your employer. It makes a good impression about your dedication to your job and career at large. It also affects our business relationships with clients— if we place candidates who show up to work on-time, then we will receive more opportunities to place candidates like you in positions of employment.
Our Suggestion
If you are working at a shift on Saturday, don't change your clocks prematurely. However, we suggest that if you have a shift on Sunday March 8th, change your clocks before you go to bed on Saturday night, so that your alarm clock is already adjusted to the correct time.
We realize that some electronic devices, like smartphones, automatically adjust to Daylight Savings Time changes. But don't rely on this alone. Have multiple alarms set on different devices, digital and analog, so that there is no doubt that you will be able to wake up and be at work at the correct time.
We care about the success of all our healthcare and pharmacy candidates, so don't hesitate to contact one of our friendly account managers for any further clarification regarding the timing of your shifts. We are here for you!
Contact us at 416-850-9809
Toll-free: 1-866-505-3383
Email us at info@rpigroup.ca