Our advice to you if you are seeking to get into more rewarding registered nursing positions, like the ones we provide to you as a medical recruitment agency.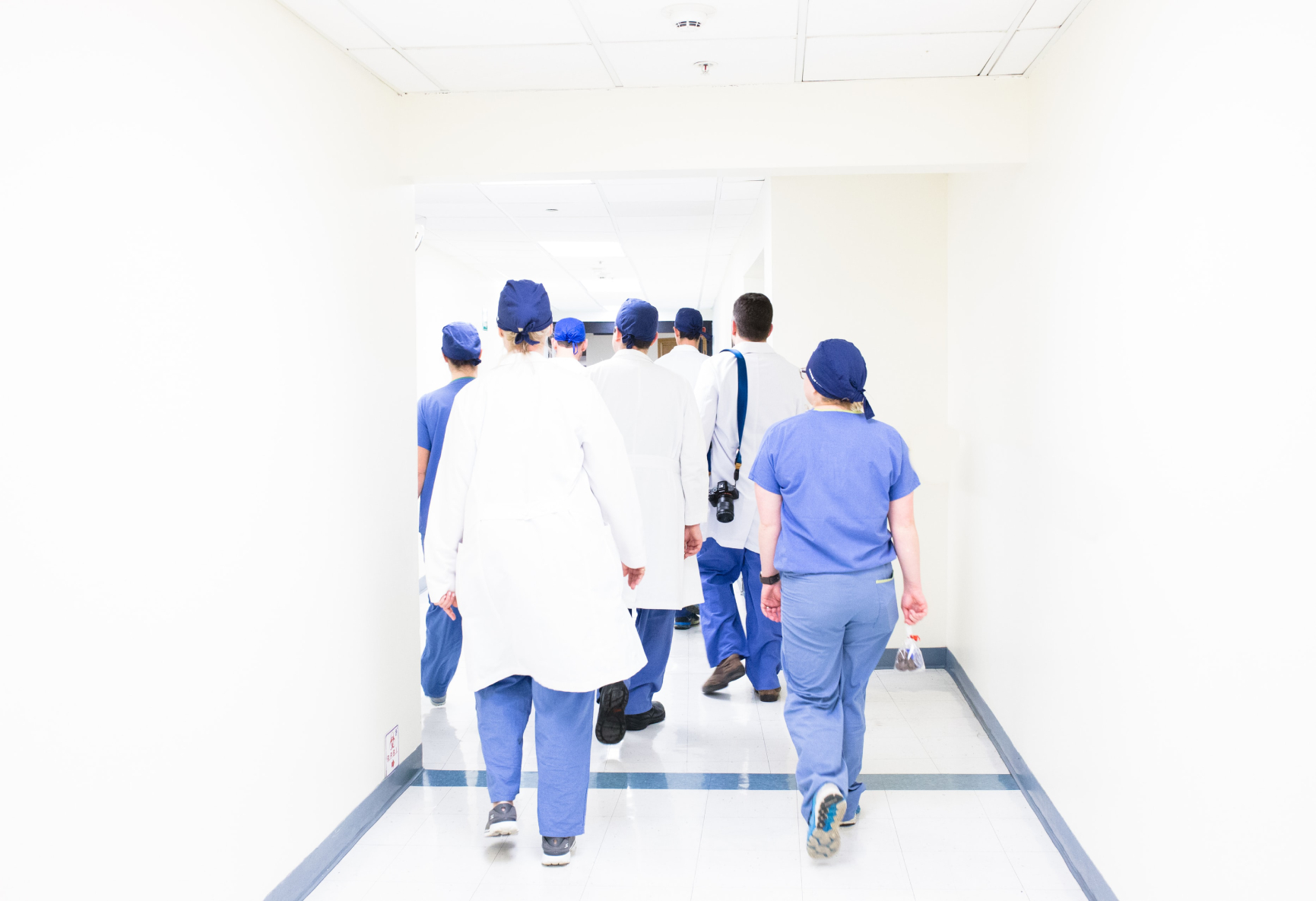 If you have graduated from a program in nursing, you may be generally familiar with your career's typical progression. Nevertheless, as a healthcare recruitment agency, part of our responsibility is to make you aware of the opportunities available to you and prepare you for the path of advancement from job to job. This means that you only have to focus on the very involved work of these jobs, any additional training that you are seeking, and no more than that. We know about and sympathize with the amount of pressure that nurses endure each and every day to keep us all healthy and taken care of. It's only right that we take care of your concerns.
The Levels of a Nursing Career
Below is a run-down of standard nursing positions that typically become available, and what they require of you:
Registered Practical Nurse: This is the least demanding nurse position that a nurse can take. Registered Practical Nurses care for patients on a more day-to-day basis, including helping them get around, providing patients with prescriptions, and generally keeping track of their healing process in a comprehensive way. RPNs have a two-year diploma in practical nursing to qualify them for work in a hospital. Pay can range from 25 to 30 dollars per hour, depending on the place of employment and duties of the specific job.
Registered Nurse: The work of a registered nurse is more in-depth in terms of the problem-solving applications needed to address hospital patients who are in need. After studying for and achieving a Bachelor's degree in Nursing (BScN), RNs will work in environments where they will have to work cohesively with doctors to address the evolving complications of patients. This collaboration extends across several patients at a time, so RNs need to be able to keep treatment priorities in correct order, under the pressure of keeping patients in good health. According to Neuvoo.com, Registered Nurses earn an average of $38.81 CAD per hour.
Nurse Practitioner: Nurse practitioners take on even more responsibility and independence. As a NP, you will conduct tests on patients, create prescription scripts to be collected and filled, and work to determine which illness a patient has so that appropriate action can be taken. In terms of education, you might narrow down your specialty to working with children, adults, the elderly. You might even work with anesthesiologists and surgeons, to manage a patients perioperative care during surgeries. Rates of pay will vary, but the national average in Canada for Nurse Practitioners stands at $49.70 per hour.
There are also a few specialized nurse jobs that one can pursue, including:
Wound, Ostomy, and Continence Nurses
Perinatal Nurses
Palliative Care Nurses
Believe it or not, this is really just the tip of the iceberg when it comes to nurse jobs, though!
Considering these intensively skilled positions, what can you do to work in the area of nursing that inspires you most?
As you might have noticed above, each step in the career of a nurse is dependent on years of additional education. This is to be expected, considering the mounting responsibility of each job! We highly suggest that first of all, upon graduating from a RPN diploma program, you seek out your first position as soon as possible through us. As a medical recruitment agency, we will give you a better chance of finding your first place of employment.
Our Account Managers will get a better understanding of your qualifications and field-specific knowledge so that we can recruit you for jobs that might not appear out in the open online. Don't delay! The longer it takes for you to secure your first nursing job, the more concern you might be viewed with as an applicant.
Further to this end, we recommend that you talk to as many nurses as you possibly can. Don't think of this as "networking." Reframe your perspective to see it as making friends with like-minded professionals. These people can give you guidance and wisdom. Maybe they can even prevent you from making mistakes in their career that they made.
Finally, educate yourself! Learn as much about nursing as you can. Follow medical news. Attend hospital education seminars and nursing conferences. Of course, you will also have to invest in further university level education to specialize in the type of nursing you want to pursue long-term. See if there are any part-time university programs available. Maybe you can work while you study. In any case, be persistent in the pursuit of your dream nursing career. We believe in you!
Email us at jobs@rpigroup.ca with your credentials and resume, so that we can best match you with all recent and upcoming nurse employment opportunities across Canada.
In addition, call us at 416-850-9809
Call us toll-free at 1-866-505-3383
Marketing Specialist
RPI Consulting Group Inc.