On March 11th, 2019, the World Health Organization officially confirmed COVID-19 as an epidemic. As flights continue to touch down at airports across Canada, the risk of the virus spreading continues.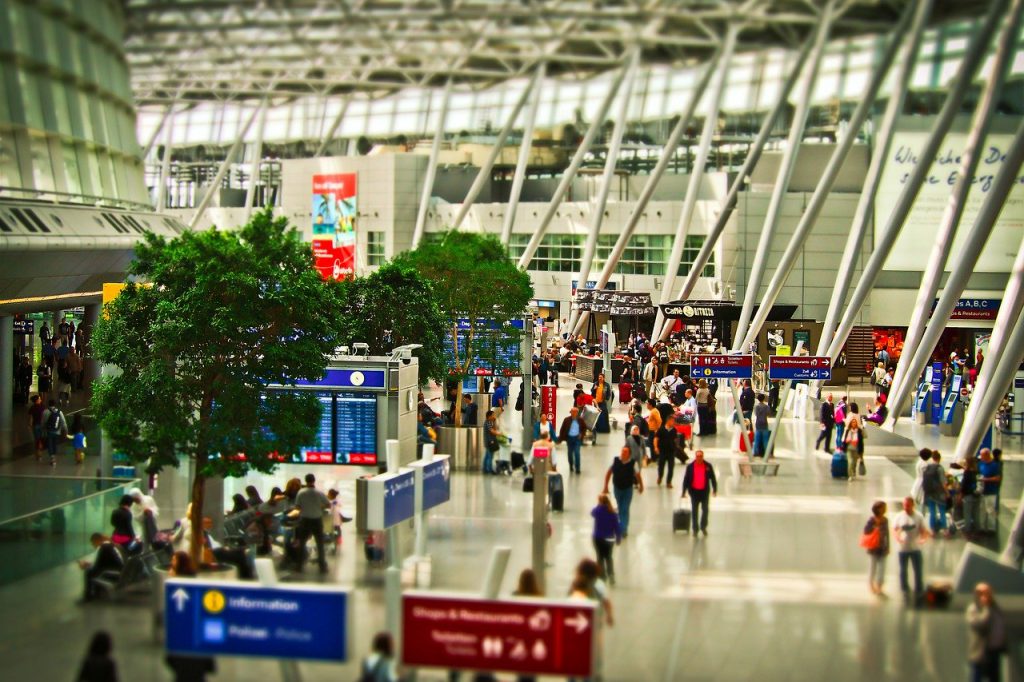 High-Traffic Environments
In 2019, Toronto Pearson Airport experienced traffic of 50,499,431 passengers. 18,543,064 of these passengers came from international flights. This happens to be the largest airport in all of Canada, but even if national and regional airports have just a fraction of this traffic, that's still a significant number of passengers coming through an airport. These passengers will have been in close proximity to other passengers, allowing for bacteria and viruses to spread. While aircraft ventilation systems filter the air breathed by passengers, armrests, and tray tables can all carry pathogens. If passengers don't wash their hands regularly after touching these surfaces, they will continue to spread the pathogens to other surfaces and may inadvertently carry it to their eyes, mouth, and nose.
Acting With Care to Prevent the Spread of Viruses and Other Illnesses
Canadians have become especially aware of contagious diseases as a result of COVID-19 spreading around the world. As of March 11th, the number of confirmed Coronavirus/COVID-19 cases exceeded 115,000 globally. Nationwide self-isolation was mandated in Italy. Consumers in Canada have started stocking up on hand sanitizer, paper towels, toilet paper, and other supplies in the event that mandatory isolation begins. But what are we doing about preventing the spread of the virus through air travel?
The Minimum Solution Needed
Airports of all sizes, from small municipal locations to large international airports, can take action by engaging their local aviation authority and requesting nurse personnel to work at security checkpoints, customs desks, baggage claims, and departure gates. Nurses recruited through RPI Consulting Group Inc. will be able to assess travellers for COVID-19 symptoms and provide immediate care as needed.
Even if an airport hired a nurse to conduct symptom screenings at security for 5 hours on a bi-weekly basis, this alone could protect hundreds of passengers from becoming exposed to a contagious disease on an airplane or waiting area. Imagine if you hired multiple nurses several times per week— you would be doing your part to protect the health of passengers, making passengers feel comfortable and more inclined to travel through the airport.
RPI Consulting Group Inc. places LPNs, RNs, and NPs in a very flexible way. You can hire one of our nurses anywhere for any duration, from a single day to a permanent position. All you have to do is ask our recruiting team.
Contact me at 416-850-9809 (extension 240)
You can send an email to info@rpigroup.ca
Our toll-free number is 1-866-505-3383 (enter the extension '240' to speak with me directly)
Written by Jonathan Stephen ( jonathan@rpigroup.ca )
Account Manager
RPI Consulting Group Inc.